Enchanting Cottage Floral Decor: A Winter Fairyland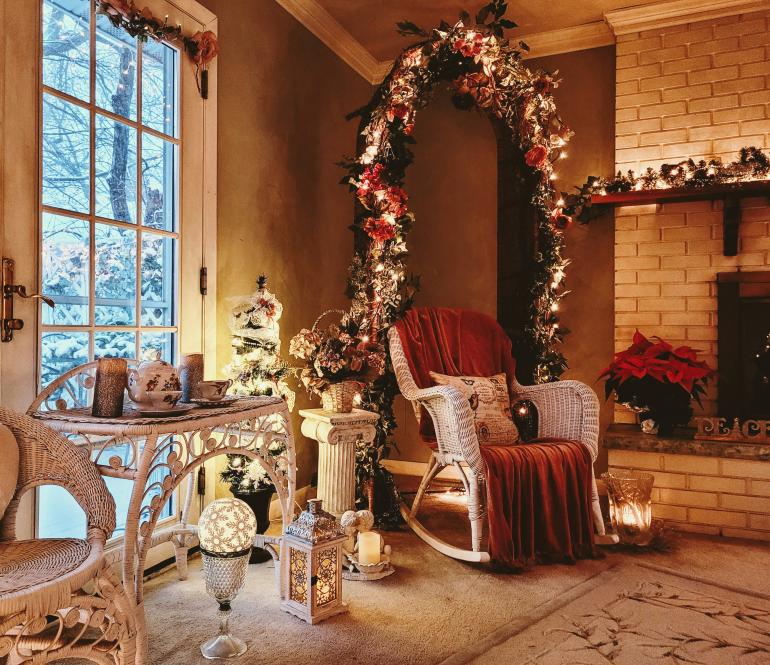 Enchanting Cottage Floral Decor:  A Winter Fairyland
Leave the cold winter behind with a visit to this tranquil indoor cottage fairyland.  The white wicker furniture and pretty pink floral arbor create an inviting setting for an afternoon tea.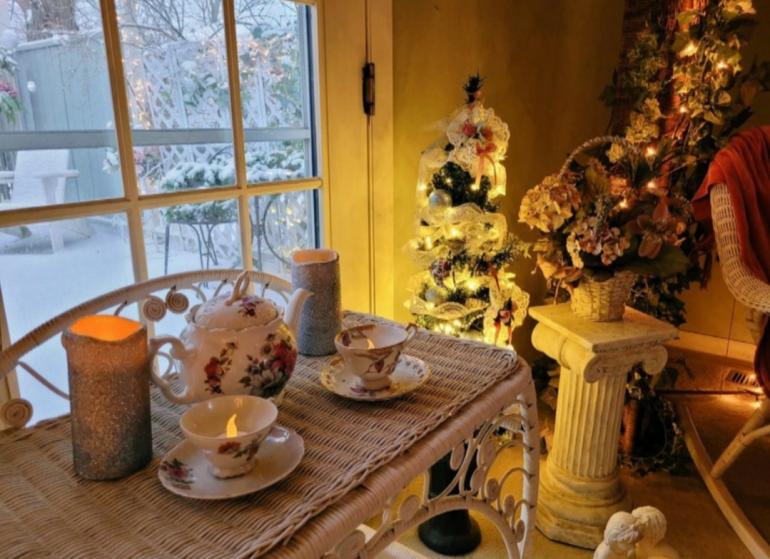 Create Winter Magic
Once the Christmas season is over there is no reason to lose that romantic glow in your home.  As seen here holiday trees can be transformed into whimsical winter trees.  This one has a tea party theme.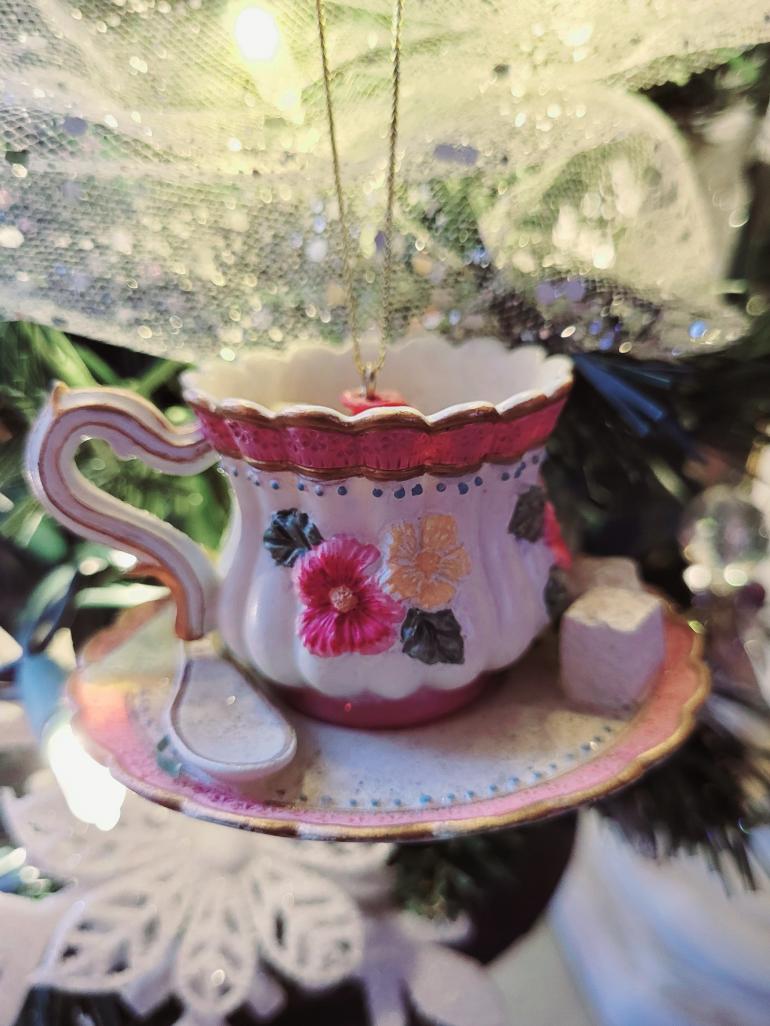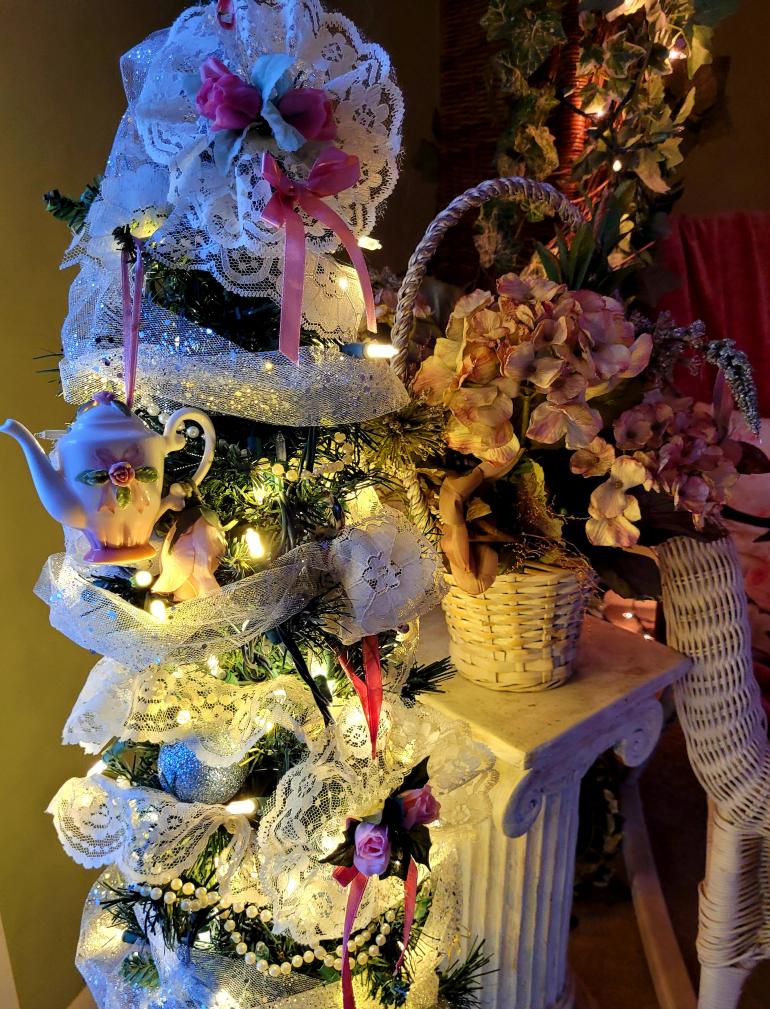 Decorating With Charm
Whimsical details create the feeling of an enchanted forest.  There's a special someone hidden in the leaves of the arbor when you look up while seated in the white wicker rocking chair.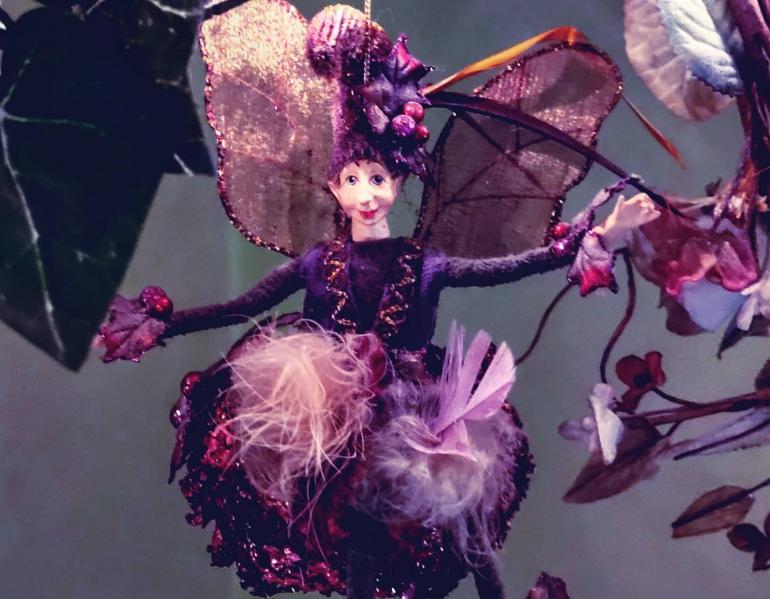 Indoor Garden Pleasures
Creating an indoor garden setting is a delightful way to make your home a sanctuary of beauty and peace.  A place where you can dismiss the irritations of life and nurture yourself to a place of wholeness.  When you surround yourself with beauty and magic your entire outlook on life is changed and renewed.  You may find that you start taking more time for yourself.  Tea-time is a wonderful opportunity for this.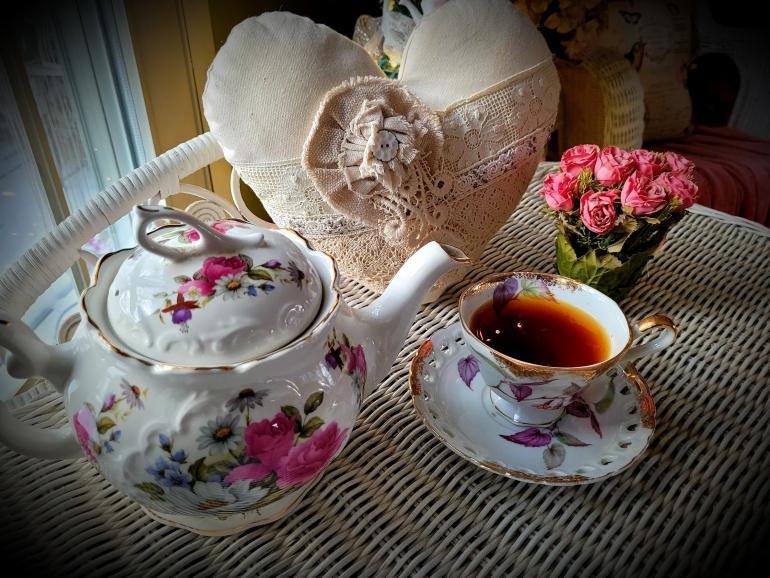 Enjoy the comforts and beauty of home!  May it be an inspiring place of renewal, comfort and joy.