Romantic Lakeside Garden Getaway
Romantic Lakeside Garden Getaway
Summer is the perfect season for a romantic lakeside getaway.  I recently visited the charming town of Bay View, Michigan.  Enjoy this glimpse of one of the most spectacular collections of Victorian era architecture and magnificent waterfront gardens.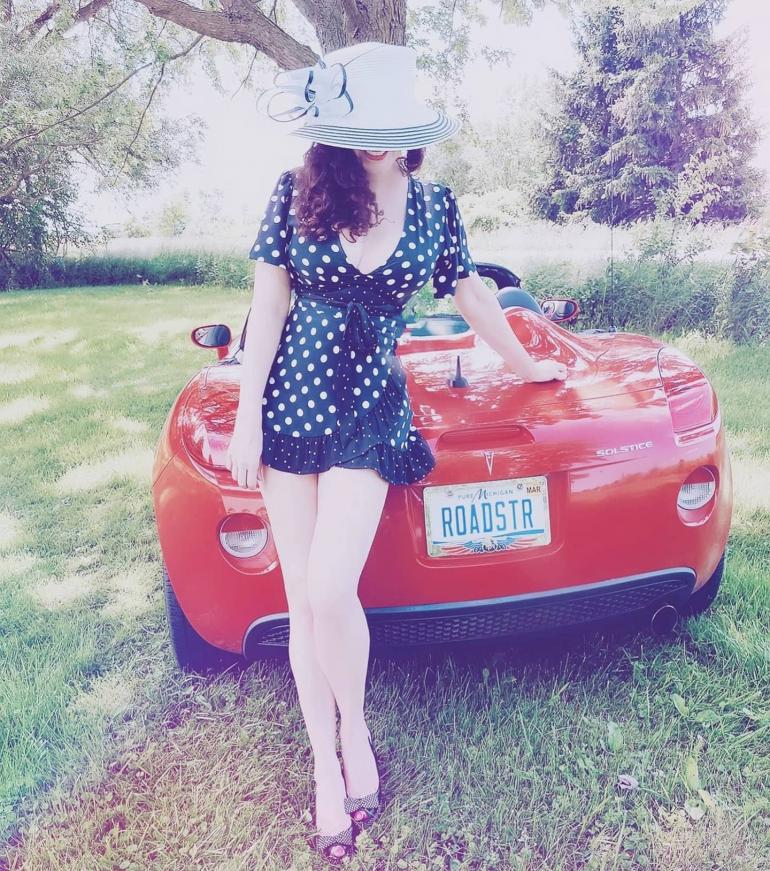 Elegant Summer Road Trip
Summer is the perfect time for a road trip!  I had a fantastic time exploring the magic of another era in this fairytale village filled with hundreds of Victorian homes and buildings.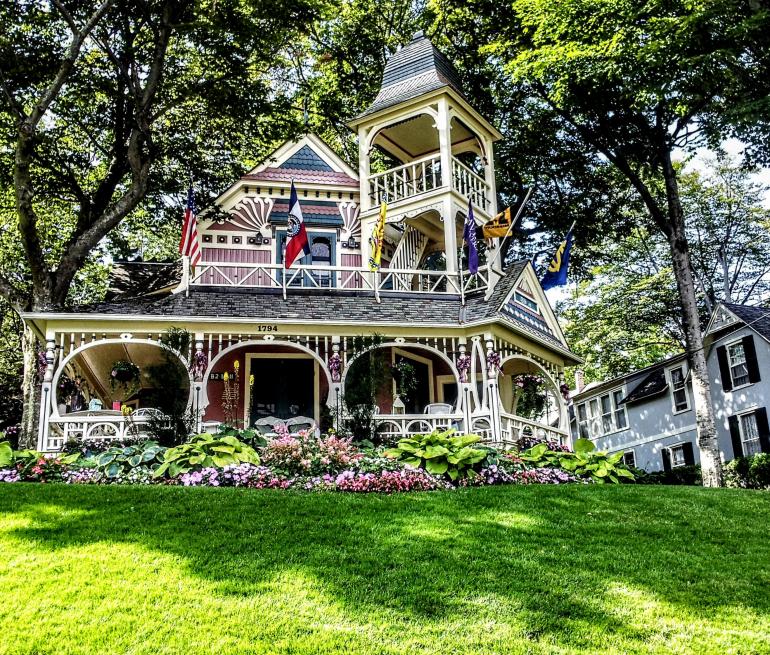 Sweeping Verandas and Stately Turrets
Bay View, Michigan is a very special place.  It is a little known gem in Northern Michigan.  It's located on Little Traverse Bay in the Petoskey area.  From May to October, visitors flock to this charming community!  Its ornate architecture has earned it a place on the National Register of Historic Places.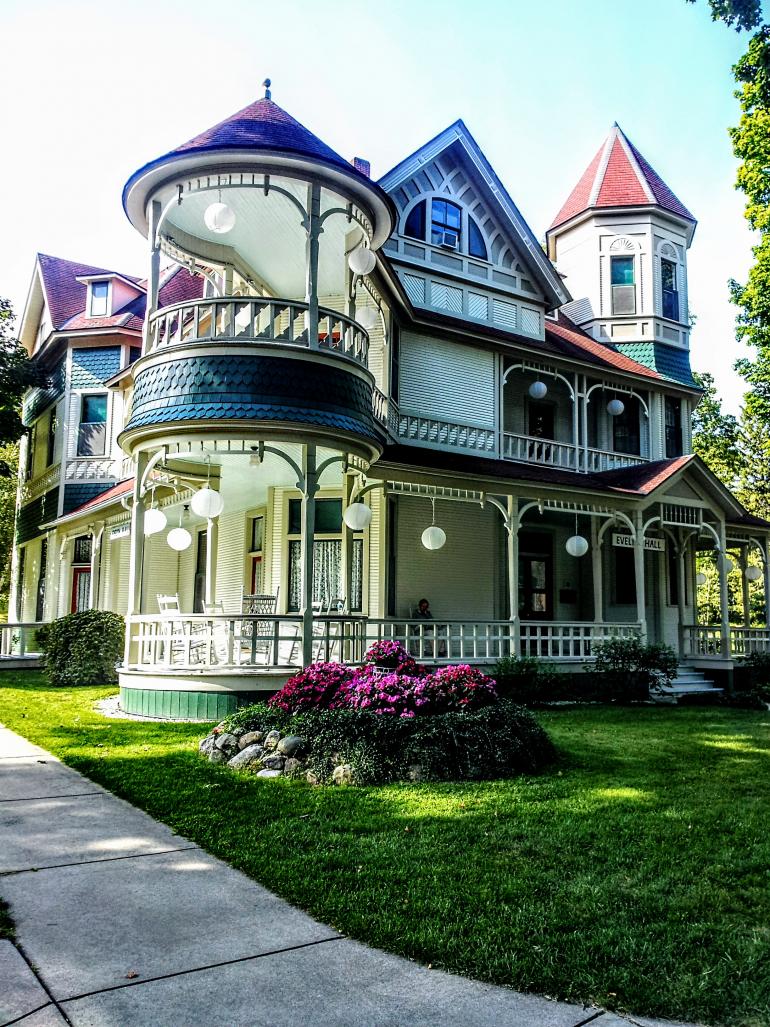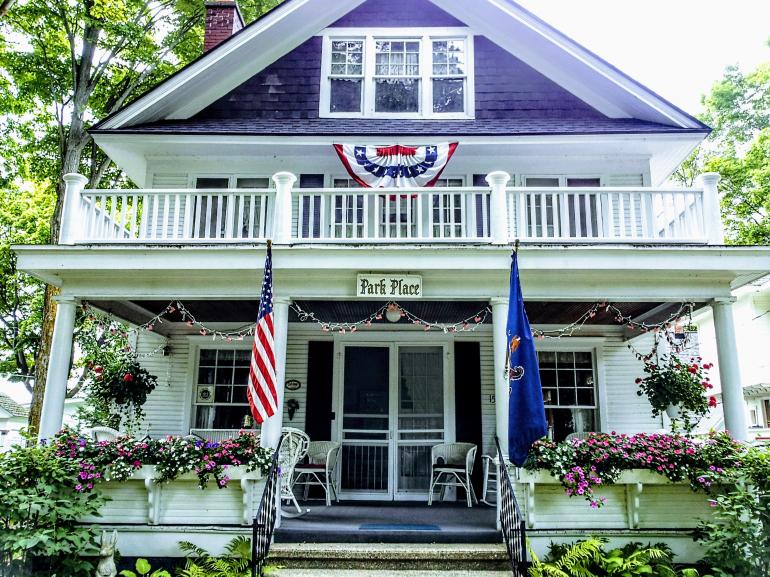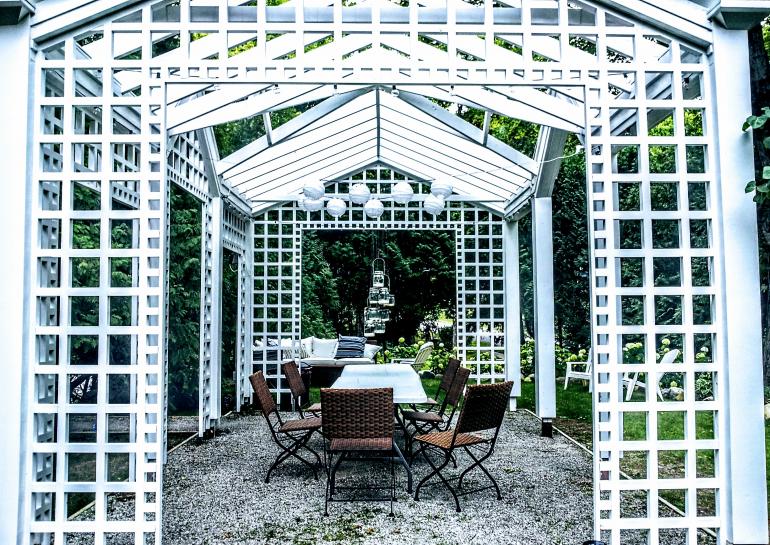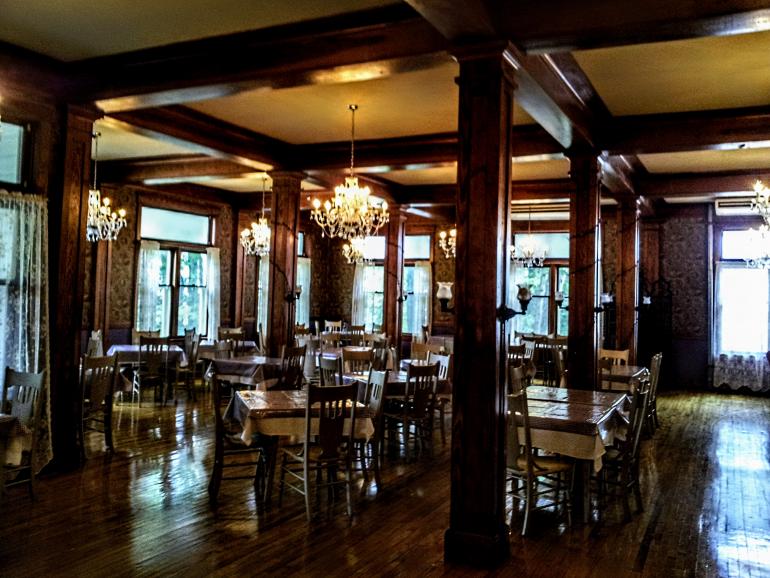 Atmospheric Dining
Several of the lovely buildings are also elegant inns with beautiful interior woodwork and features.  Seen here is The Terrace Inn & 1911 Restaurant.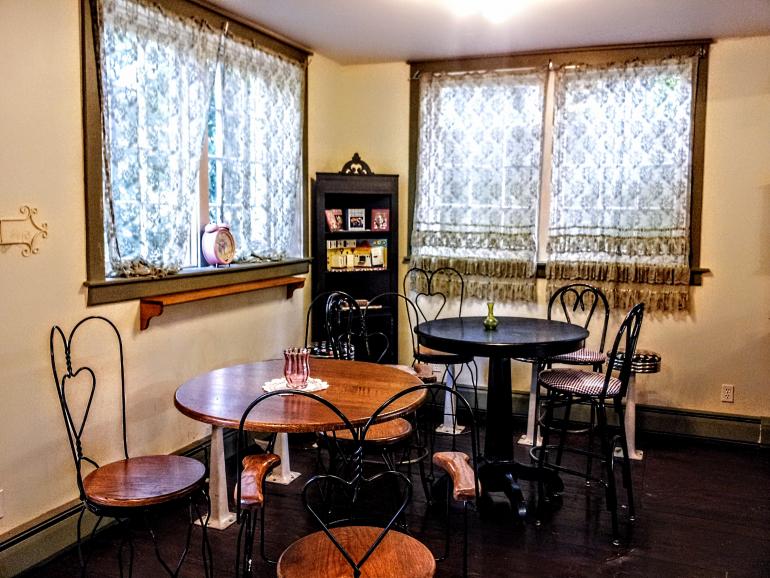 Enchanting Waterfront Paradise
This little slice of paradise in Northern Michigan is known not only for its architecture, but also for its magnificent gardens...many of which are next to the spectacular turquoise blue lake.  It is quite tranquil and one of the best water recreation areas in the region.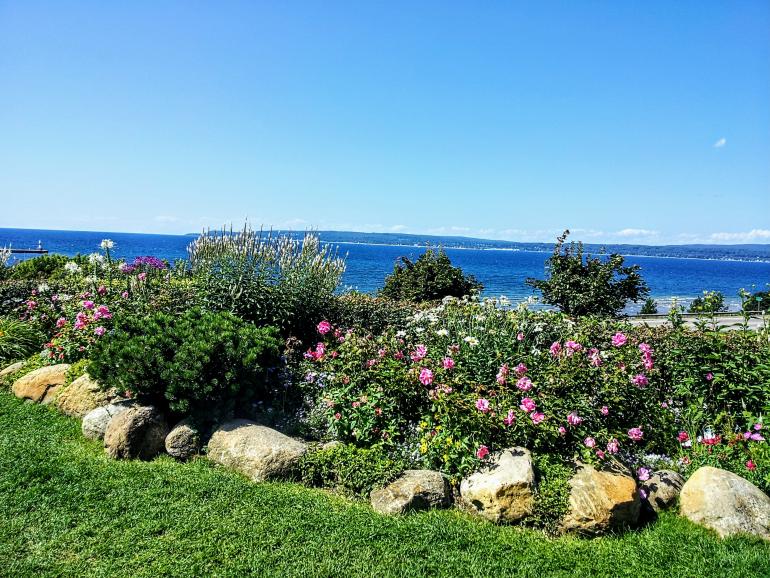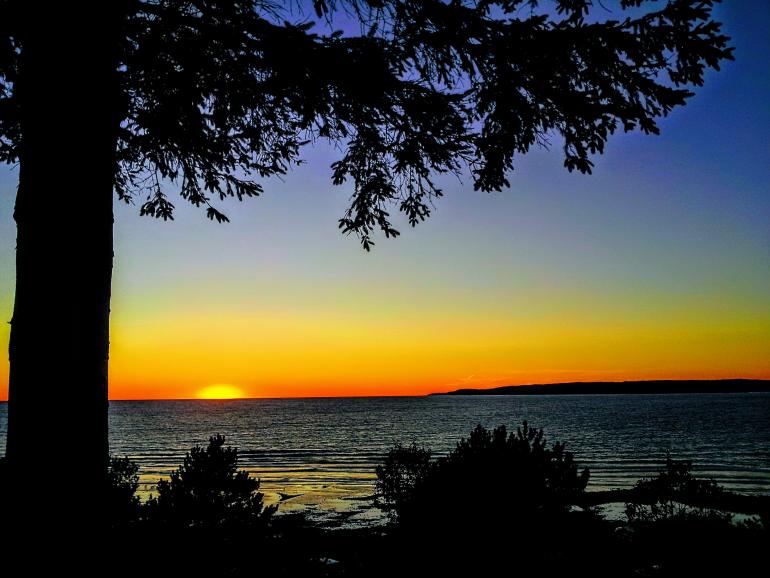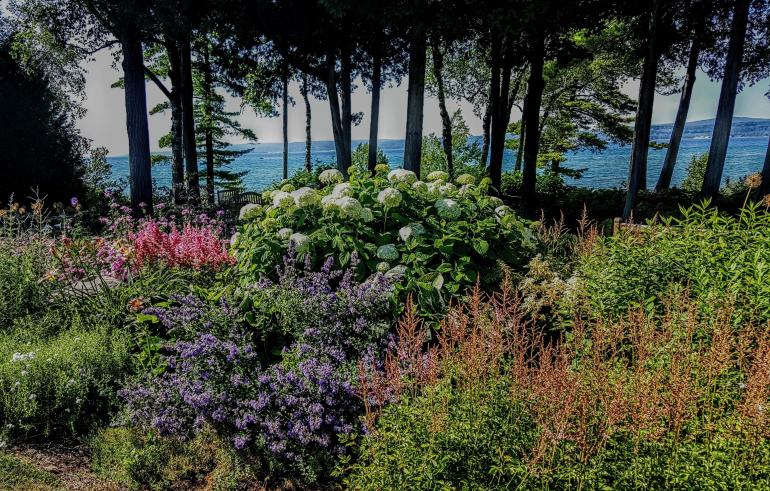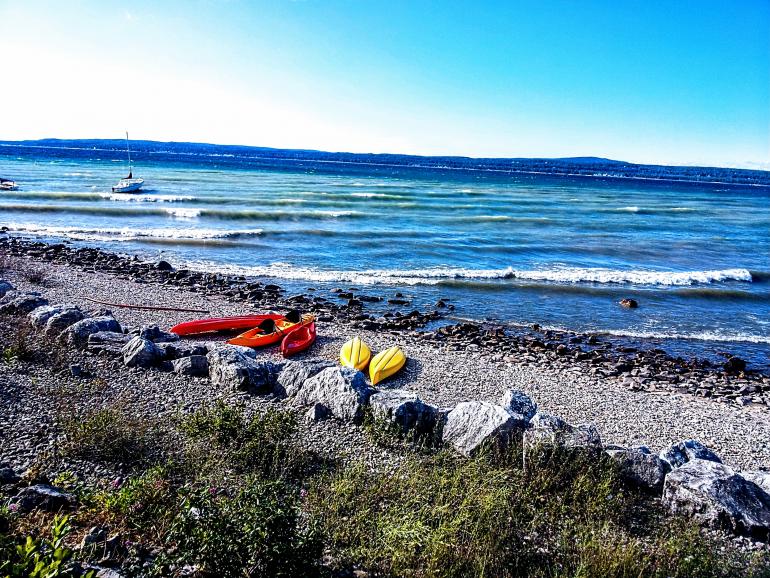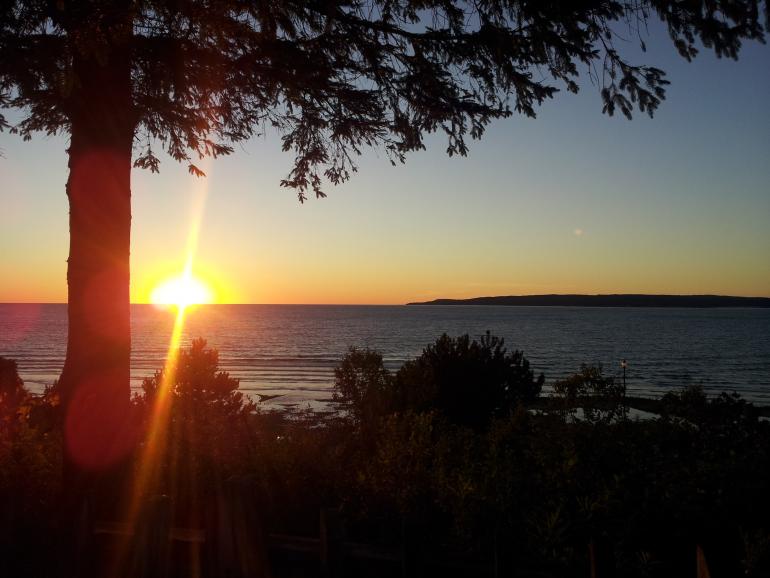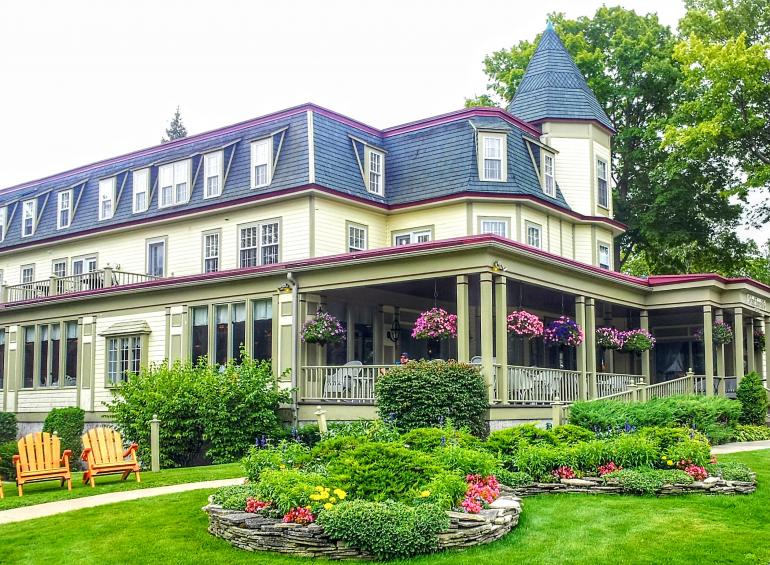 Elegant And Luxurious :  Stafford's Bay View Inn
My favorite place to stay in the area is the simply elegant Stafford's Bay View Inn.  The Victorian ambiance is so calming...a truly peaceful sanctuary.  As you can see here in the photo,  its gardens are also graceful and romantic and it has exquisite views of Little Traverse Bay.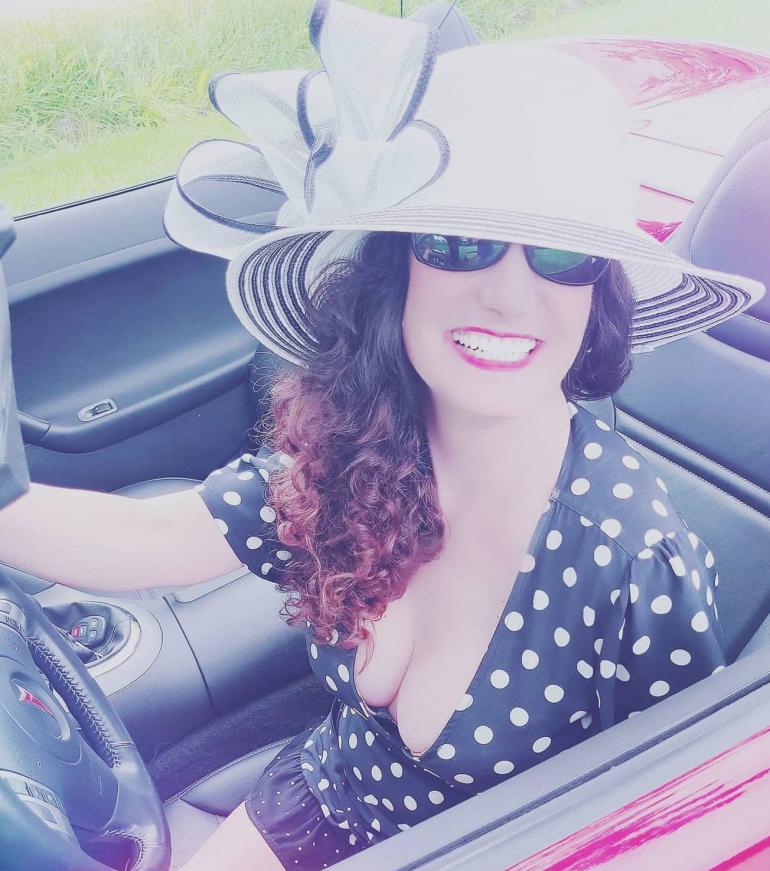 Picturesque Charm
Thanks for joining me on my visit to the unique and beautiful Bay View, Michigan.  The small town appeal, stunning location and spectacular architecture made for one of the dreamiest road trips around!  Definitely include it as one of your must-see charming destinations.