Dream Maker
Your guide to creating a whimsical storybook setting in your home and garden straight out of a fairytale.
Storybook Setting
Discover how to create your own unique and beautiful style... a charming destination called home.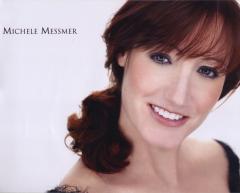 Michele Messmer is the founder of Destination Charming
A creative destination for style inspiration in the home and garden.

Growing up in Chicago, for which she credits her love of all things creative, she received her degree in theatre arts and has performed on many of the country's regional stages and in film.

Her lifelong love of gardening and home decor began as a part time hobby and has blossomed into a full time obsession designing beautiful indoor/outdoor spaces and inspiring others to create their own charming destinations.