A Cottage Glam Christmas : Styling An Elegant Tree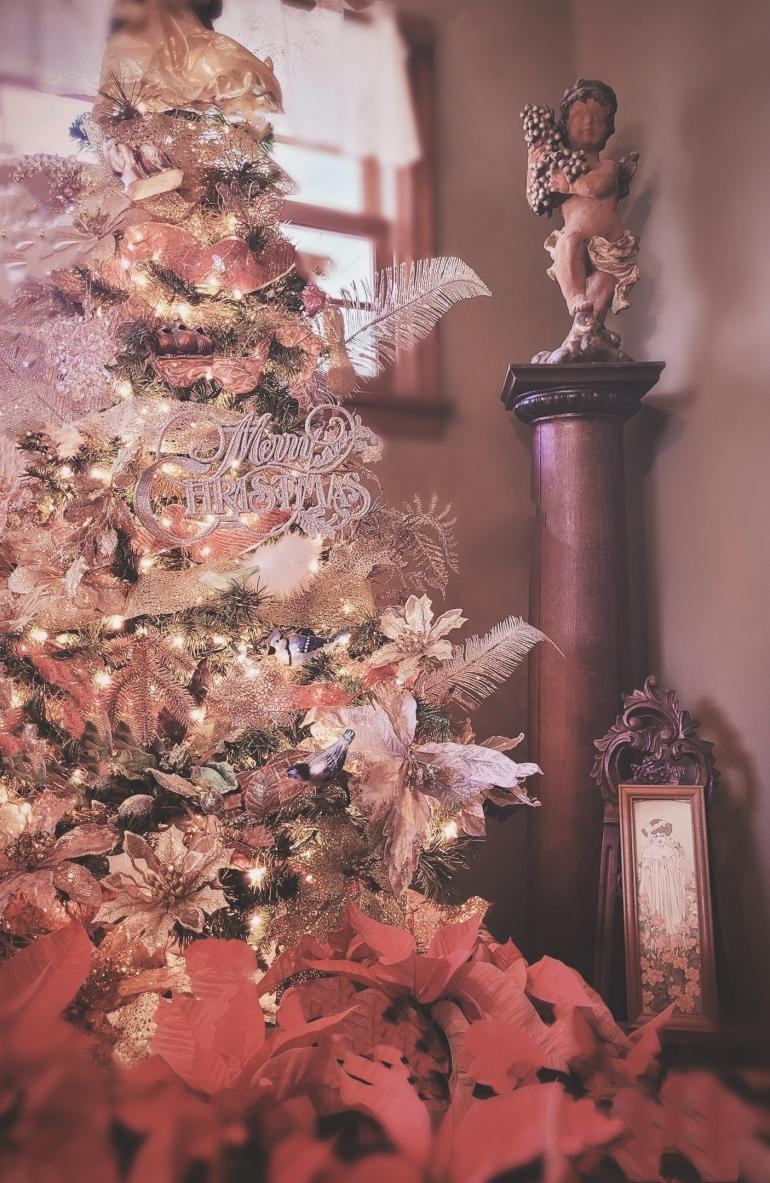 Cottage Glam Elegance
I love to celebrate the holiday season by styling a serene twinkling tree.  And who said that the Christmas spirit needs to be limited to the main areas of your home?  A new decorating trend that I love is a bedroom Christmas tree!  I've been decorating my bedroom tree since I was a child and to this day I love to set the holiday scene in my most favorite of rooms.  It's the perfect way to bring a calming softness to your own private retreat.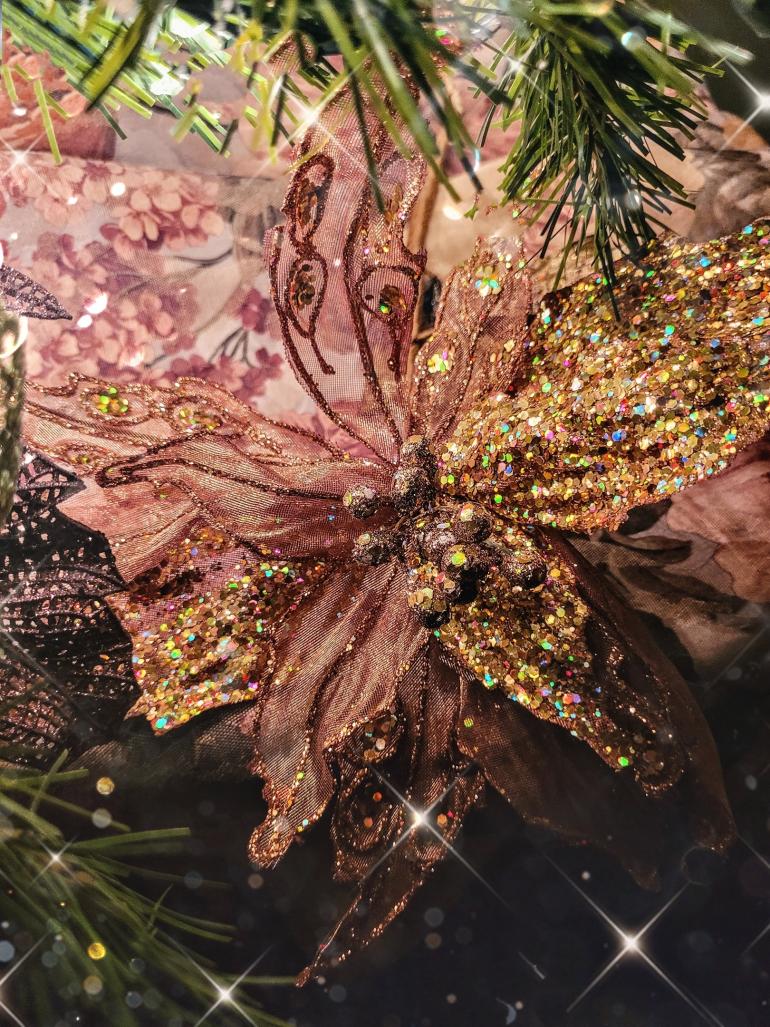 An Abundance of Beautiful Blooms
Any style can work for a bedroom tree but bringing in natural elements with a bit of added holiday sparkle, makes for a soothing ambiance.  I like to incorporate a color palette of forest green, rose gold, silver and white to create that soft cottage glam look.  Bird ornaments are another marvelous way to bring elements of the cottage garden inside for the winter.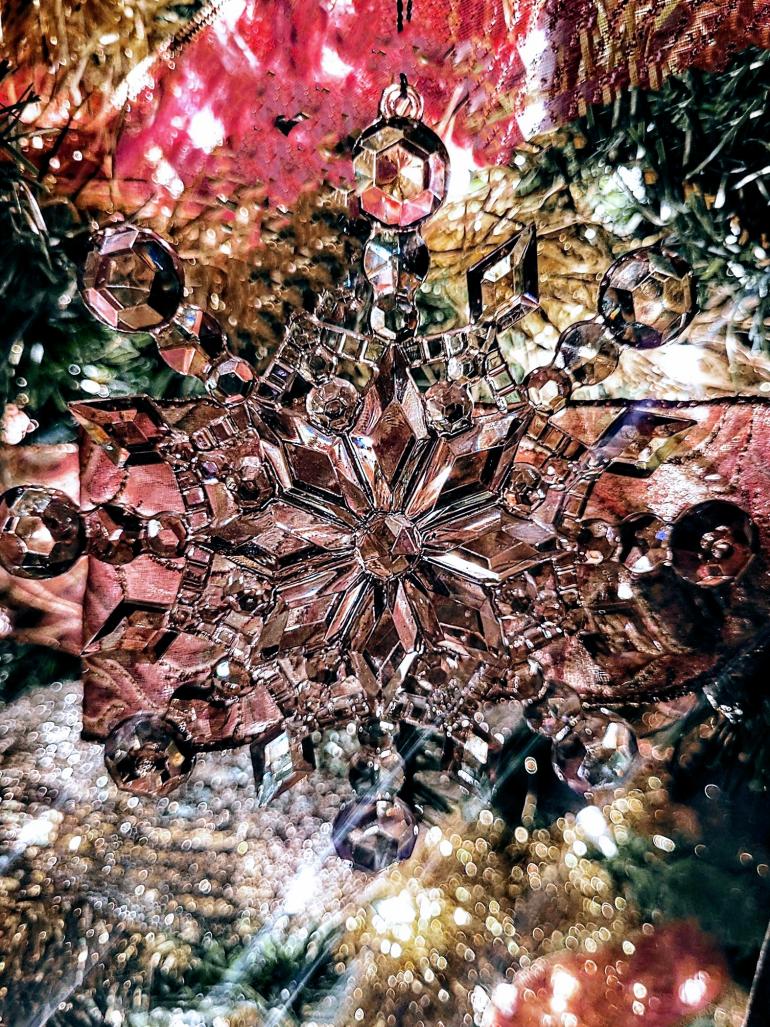 A Variety of Textures
Using an eclectic mix of new and antique ornaments blends well with the French country dark woods in my bedroom.  It gives such a warm elegance to the room.  I like to vary the textures...some glass and some crystal.  These accent the flowers so delicately.  Anything that sparkles will create off the charts glamour!
Fairytale Romance
I find nothing more enchanting and whimsical than including fairytale elements in my holiday decor.  These magical ornaments make me feel like a princess every time I set foot in my little Christmas cottage bedroom.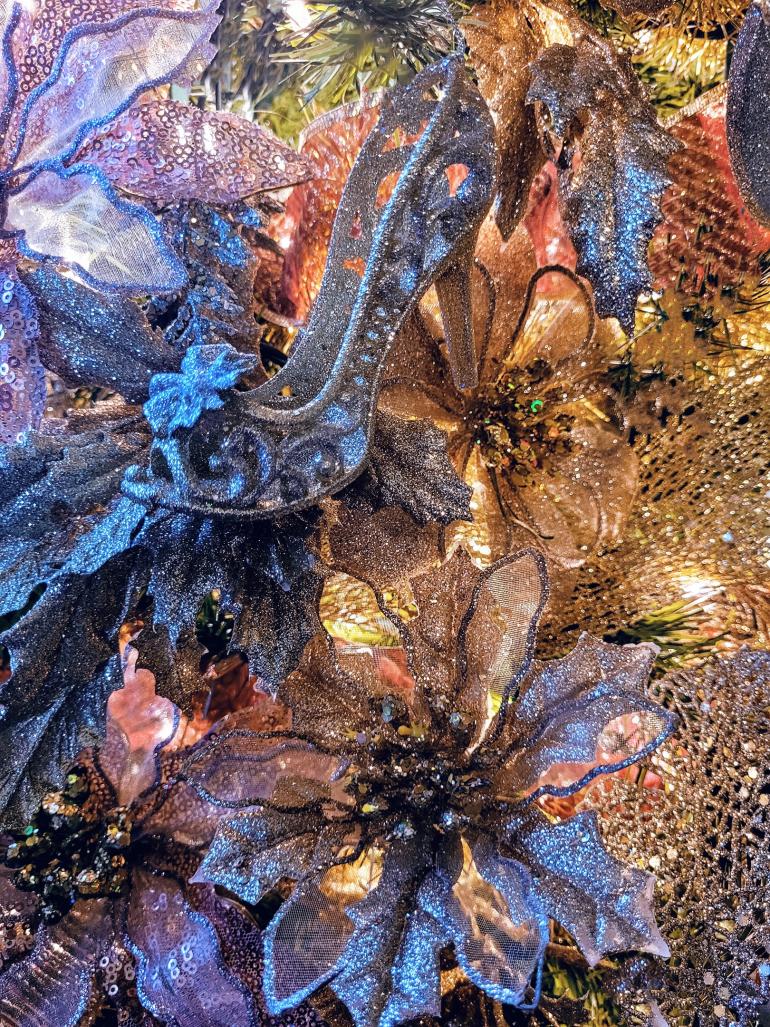 Classically Festive
Styling a bedroom Christmas tree is simple if you adorn the tree with decorations that coordinate with the current color decor scheme of your space.  Keep it simple by sticking to three basic colors for a soft relaxing theme.  I would also recommend a faux Christmas tree for an allergy- free peaceful nights sleep. I prefer a smaller sized tree as well to keep it from overwhelming the room.  A small tree is perfect for creating a soft glow in the room.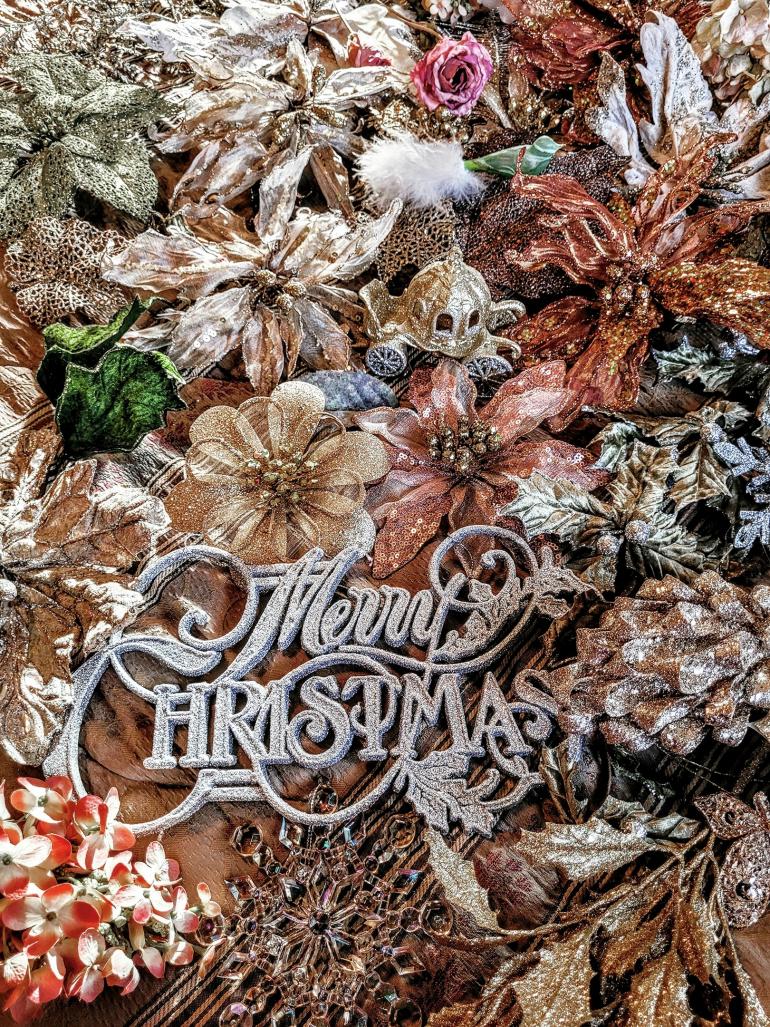 Simple Styling Tip
When you've gathered together your own beautiful assortment of flowers and shimmering adornments for your tree...arrange them on your bed.  Play, experiment and put them together in different combinations.  Fall in love with the way the shimmery textures and colors look together before trimming the tree.  Decorating is fun and this is a perfect way to see how it all looks together.  You may decide to change a color or texture.  Take your time and enjoy the process.  Enjoying yourself is the most important part.
Happy Decorating!