Spring Garden Preview
In the final days of winter there is no sight more welcome than spring color in the garden.  Enjoy the promise of sunny days ahead with this spring garden preview.  Spring blooming bulbs are some of the easiest plants to grow.  Flowers that grow from bulbs such as the tulips, daffodils and hyacinth shown here do best when they are planted in the fall and given time to get established before the cold weather sets in.  I enjoy experimenting with an extensive color pallete.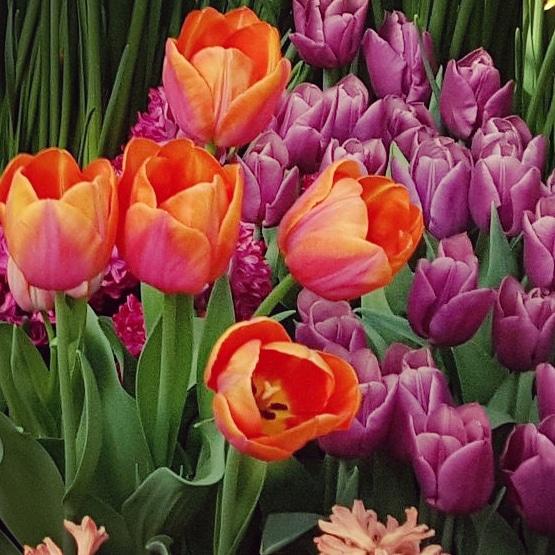 Bright And Cheery Tulips
Is there a flower that is more cheerful than the iconic spring tulip!  If you plan it correctly, you will get three months' worth of bloom time from these beauties.  The earliest varieties will start in March and later varieties in May.  The late bloomers will mix in well with early blooming perrenials in the garden such as columbines and bleeding hearts.  Make sure not to cut back your tulips after blooming until the foliage has turned brown and died.  Otherwise it drains energy from the bulb for the following years bloom.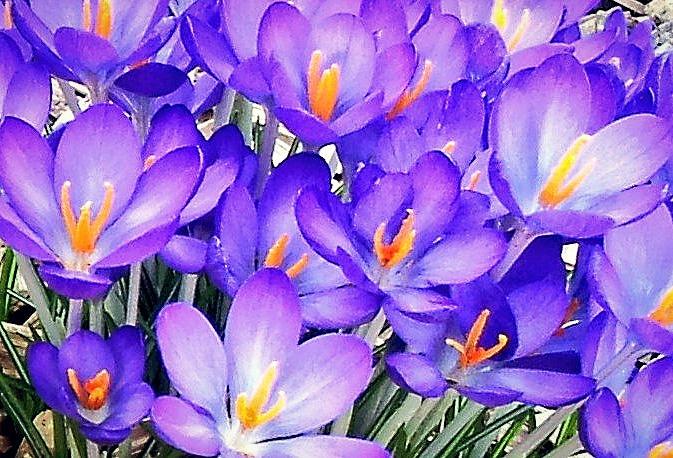 Captivating Crocus
Crocus are one of the earliest flowers to appear in spring , quite often getting snowed on.  They are hardy plants that will survive the most unpredictable weather events.  They are a fantastic choice for planting in lawns and for naturalizing.  They are also easily forced in containers.  They are not fussy plants but do require a well-drained soil to prevent rotting.  They are unfortunately very tasty to squirrels and mice.  Try protecting them by placing a screen over the area, placing crushed eggshells around them when planting or with a purchased scent deterrent.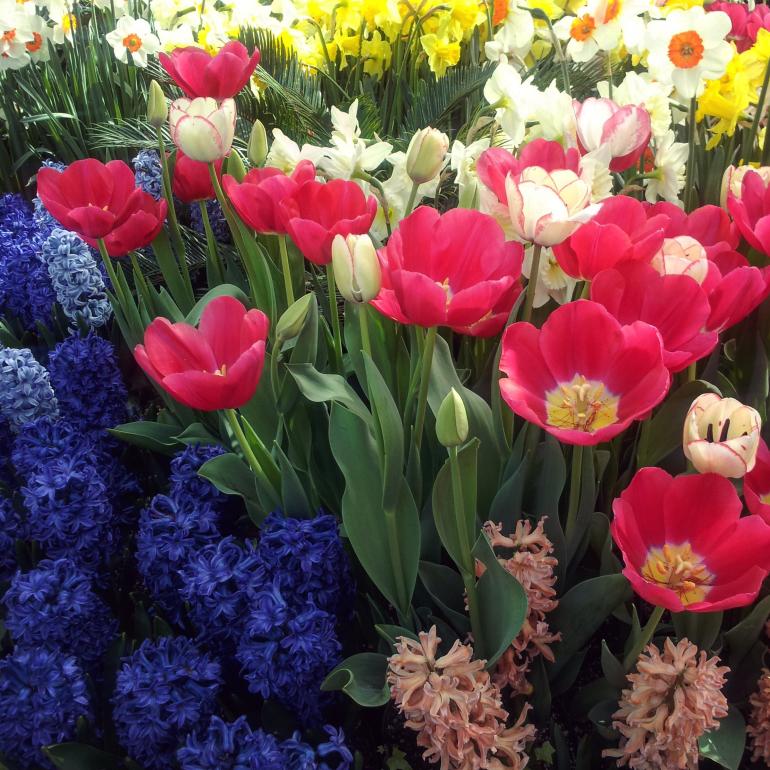 Heavenly Hyacinths
The exotically overwhelming perfume of the hyacinth is one of the most heavenly fragrances of spring.  They come in many colors that other bulbs do not, so they are wonderful to mix with tulips and daffodils.  They are also easy to force in containers.  Try to plant them close together so their stalks support each other and prevent them from flopping over, since they can be rather top heavy.  They are also very tasty to rodents and squirrels, so interplant them with daffodils which the rodents avoid.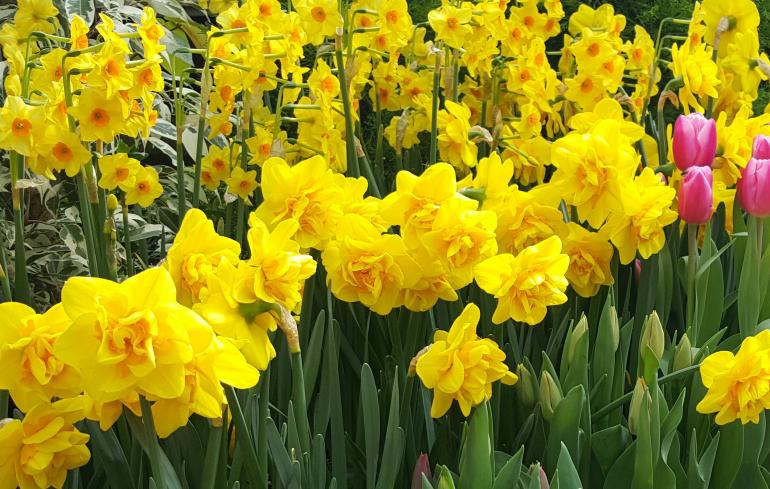 Daring Daffodils
In my opinion there is no easier spring bulb to grow than the daffodil.  They require very little care and deer and rodents won't touch them!  They come in many lush exuberant shades of yellow, cream and pink.  Some varieties are even fragrant.  They are very popular for good reason, being very long-lived and blooming for weeks on end!
Last Minute Spring Containers
If you never got around to planting your spring blooming bulbs last autumn, a spring container garden is a wonderful way to bring color to your garden.  Also spring is notorious for surprising gardens with late spring snows or killer frosts.  A container garden is the perfect solution because it can easily be brought inside the house, garage or greenhouse for the night.  Seen here is a box I planted for a client featuring spring shades of begonias and delicate airy lobelia.
I hope you enjoyed this reminder of the beautiful spring color just around the corner.  When you plant spring flowers you brighten the world around you and bring happiness to everyone who passes by!  Happy gardening my friends!