Glamorous Autumn Tablescape
Glamorous Autumn Tablescape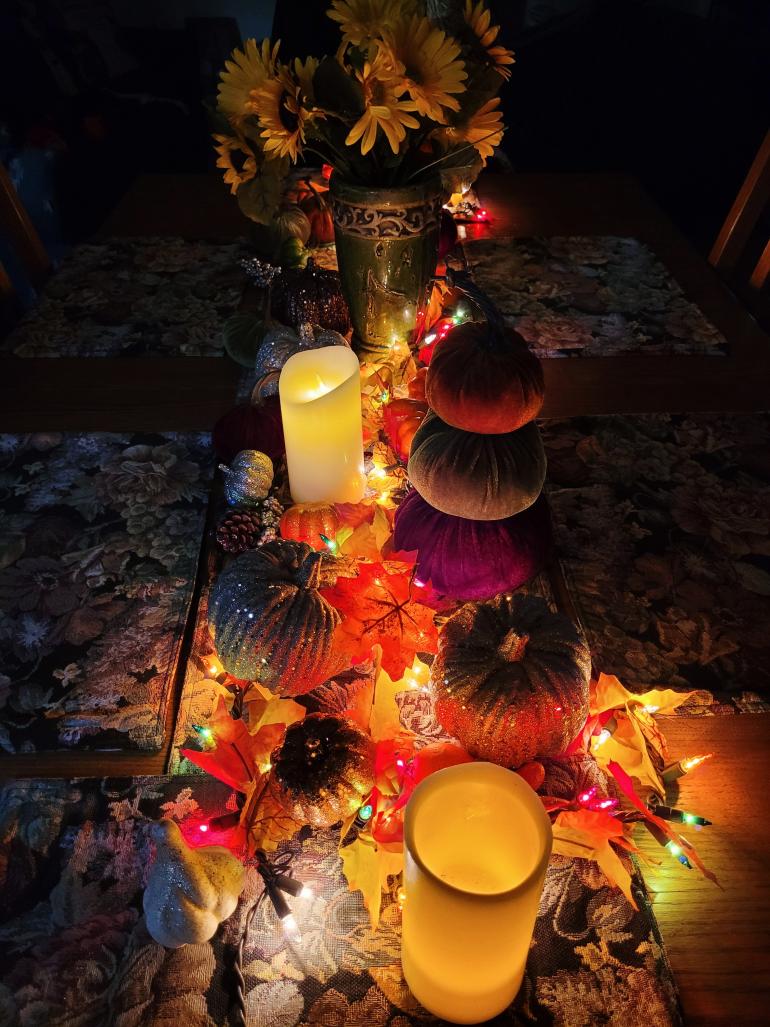 Create Romance
November is here, and you're probably hosting at least one festive dinner for family or friends this season.  It might be just you and one other person this year, but you can still make it special with plenty of sparkle and shine!  This table setting creates evening magic with its jewel-toned velvet pumpkin topiaries and leaf garland.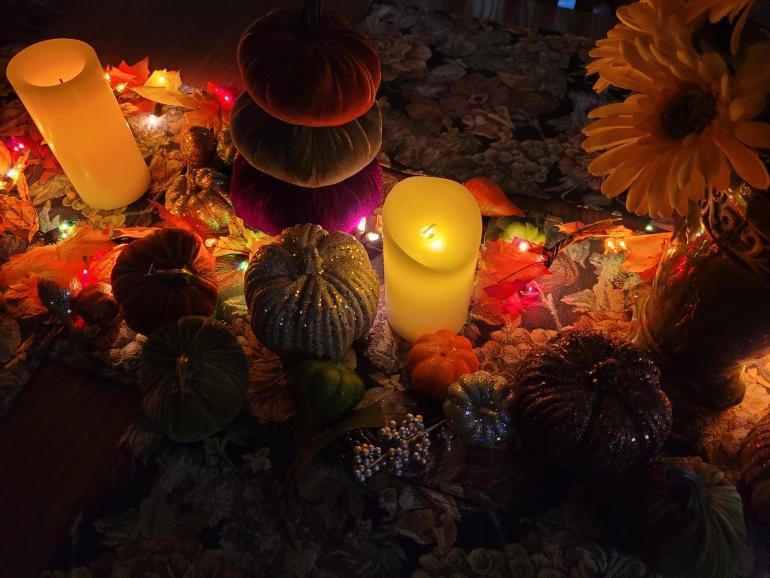 Make Your Small Celebration Shine
Add shimmer to your fall tablescape.  You can go neutral the rest of the year, but Thanksgiving is the time to go all out!  Set your table with accessories that add a bit of glamour...glimmering gourds, floral centerpieces and candles add unmistakable elegance.  The classic runner and placemats I used when styling this fall scene are timeless and festive.  I purchased them several years ago from Crate and Barrel.  Their selection of table linens is always classic and beautiful!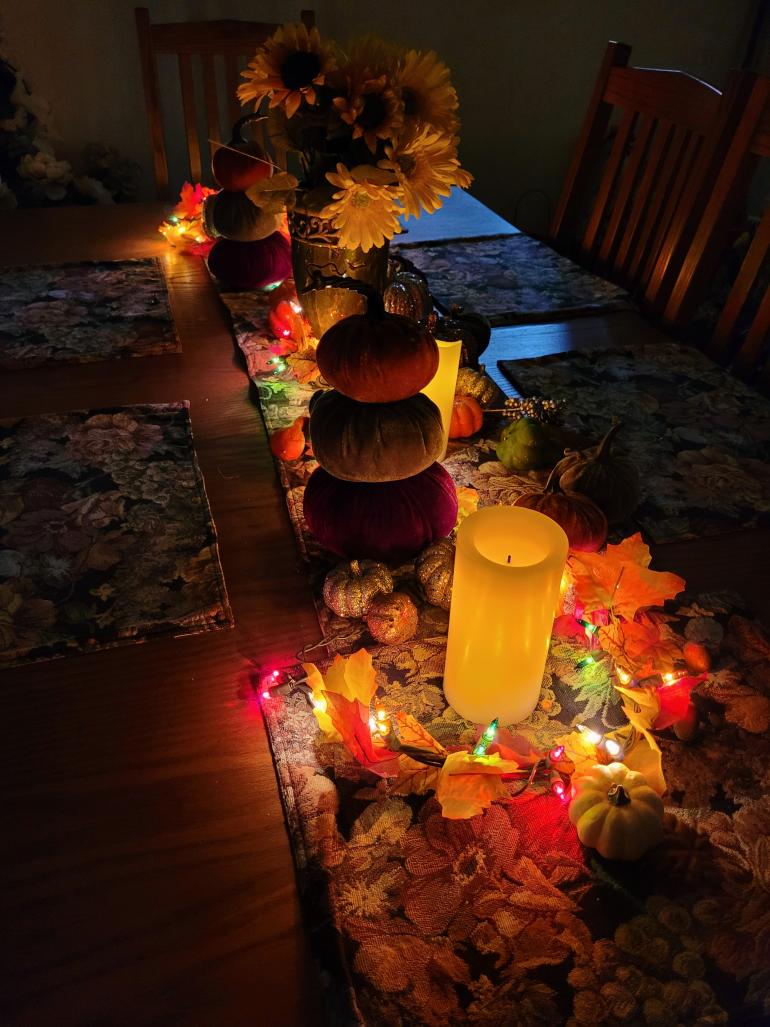 Glamorous Floral Decor
When you bring the outside into your home with floral decor, you won't mind spending more time inside as the weather gets chilly.  Try decorating an autumn tree to bring even more vibrance to your indoor spaces!  I love walking through the house and seeing the glow.  These fall trees are unbelievably simple and easy to create!  The best part is they can quickly be incorporated into you Christmas decor the day after Thanksgiving.  Watch my YouTube video for easy instructions: 
How To Decorate An Elegant Fall Tree In Under 5 Minutes!  Click the link Here
Pretty Autumn Style
For those of you looking for some simple fall decor just in time for Thanksgiving...I hope you will give a few of these ideas a try.  Happy decorating!  Come back again soon to Destination Charming for some Deck The Halls Inspiration.  Hope you have a wonderful November my friends!
Happy Thanksgiving!  xoxoxo  Michele