Country Retreat - Part One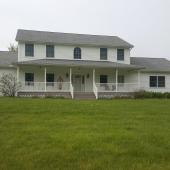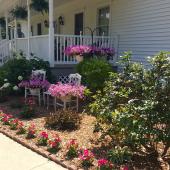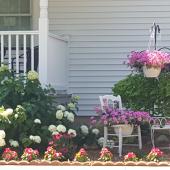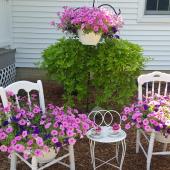 Country Retreat - Part One
Nestled in the country on the edge of the woods,sits this charming retreat, a perfect house to enjoy a calm and blissful world while taking in the beauty of nature.  Part one of my latest garden design is featured here in a picture of the front garden.
Earlier this year I began the design transformation for my clients.  It just needed a little love and inspiration to make the overgrown garden feel like home again and we are all pretty pleased with the result!
Now the birds are singing, the sun is shining... and hopefully the lovely sisters Sandy and Cindy, along with their father Sam and family, will enjoy their beautiful new garden. With the wraparound porches and numerous new garden vistas, there are now many spaces to choose from... sit back and enjoy an iced tea or get lost in a book.
It doesn't get much better than this. Life is sweet!