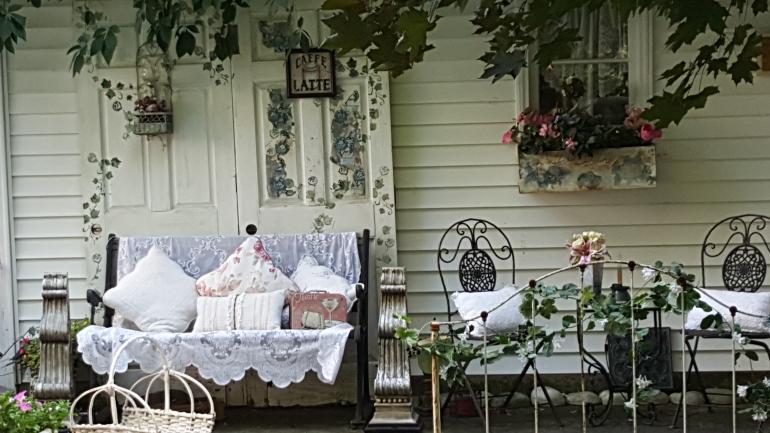 A Great Escape
Your summer season must-have is an afternoon spent seated on a graceful wrought iron chair in your very own European-style sidewalk cafe.
The lovely cafe pictured above just happens to be located in my backyard in a very unlikely place...in back of the garage.
My creative motto...let no indoor/outdoor space be underutilized or lacking in charm. Tired of looking at the unsightly garage wall, I created this sweet little retreat using repurposed vintage doors that I custom painted to pair with my hand crafted window box. The cafe fence was created using an iron headboard from an estate sale.
When I sit down at this tranquil little table, even for 5 minutes, sip a cup of tea and enjoy a delicious pastry...I feel as if I'm on a mini-vacation—a picturesque escape from real life.
It does wonders for my emotional well-being.
"We must always change, renew, rejuvenate ourselves"
--Johann Wolfgang Von Goethe